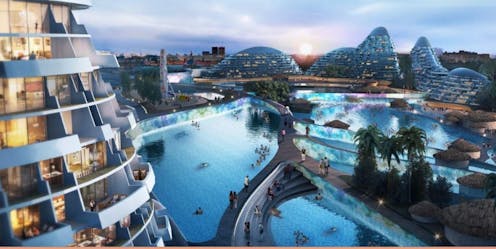 Six years ago a major development was announced in South Africa. Billed as a game changer, it was meant to alter the urban footprint of Johannesburg, Africa's richest city, forever.
The Modderfontein New City project was launched amid much fanfare, expectation and media hype.
Zendai, a Chinese developer, bought a 1600-hectare site north-east of Johannesburg for the development, which it quickly dubbed as the "New York of Africa". Early plans showed it was to include 55,000 housing units, 1,468,000 m2 of office space and all the necessary amenities for urban life in the form of a single large-scale urban district. The cost estimate was set at R84 billion.
The developers believed that Modderfontein could function as a global business hub and would become Johannesburg's main commercial center, replacing Sandton. The project would also change Johannesburg's international profile by strengthening relations with Asian corporate interests.
But, despite the release of futuristic computer-generated images which led to significant publicity for the project, it was never built. Instead, the land was eventually sold off. Another developer has since begun construction on a much more scaled down project, in the form of a gated-community style housing development.
Modderfontein has faded away from the public consciousness. The story of why it failed has never been adequately told in the media.