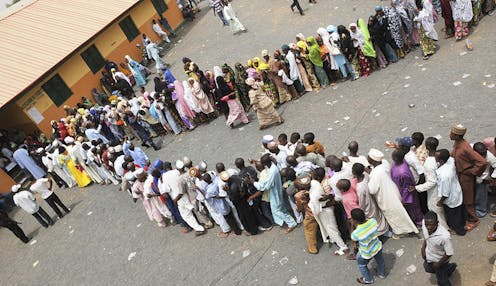 Nigerians go to the polls on February 16 in the first of two sets of elections to choose the president, national assembly and state legislators. Olayinka Ajala sets the scene for Africa's largest democratic undertaking and highlights the main logistical and political challenges that come with it.
How many Nigerians are registered to vote, and what are their main demographics?
There are 84,004,084 registered to vote in the 2019 election in 36 states and the federal capital territory, Abuja. Of this number, more than 15 million are new voters.
Young voters form a clear majority. More than half of the registered voters – 51.11% – are aged between 18 and 35; 29.97% are between 36 and 50; 15.22% are between between 51 and 70, and 3.69% are older than 70.
Although the electoral commission has not released the total breakdown of the registration in the final register, more women than men registered to vote in the 2019 elections for the first time.