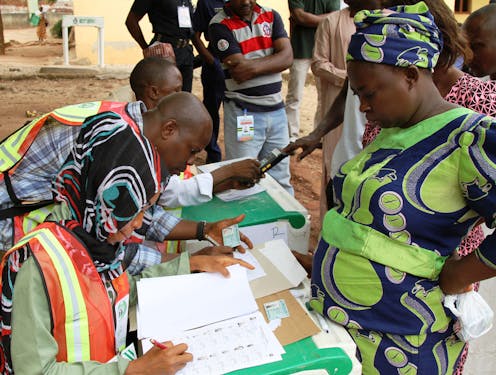 With less than 200 days to Nigeria's next general election - scheduled for February 16, 2019 - there are apprehensions about how vote buying, violence and the deployment of security agents could affect the 2019 polls. Concerns about the fairness of the national poll have been heightened by events surrounding the election of the governor in Ekiti State in southwestern Nigeria.
The by-elections in Bauchi, Katsina and Kogi states have raised similar concerns with the opposition People's Democratic Party alleging that the elections were neither free nor fair, and insisting that they were marred by violence, snatching of ballot boxes, and vote-buying.
These elections raised two central problems within Nigerian electoral politics - vote buying, and the deployment of the police and military to intimidate opponents and their supporters.
These two factors featured prominently in the Ekiti state poll. The election was won by the ruling party candidate Kayode Fayemi who ran against the incumbent deputy governor Olusola Kolapo Olubunmi.