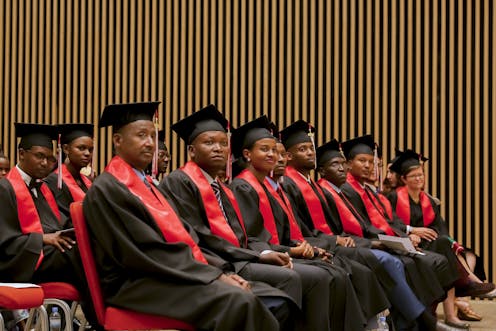 A new university of health sciences is being launched in Rwanda. The University of Global Health Equity is being touted as a centre that will "contribute to addressing the critical shortage of health professionals" and "ensure they remain committed to the continent". The Conversation Africa's Moina Spooner spoke to the University's Vice Chancellor, Agnes Binagwaho, about why Africa has a shortage of health professionals and what can be done to overcome it.
Why does Africa have a shortage in health professionals?
Africa isn't the only part of the world with a shortage of health professionals, but it has a very high disease burden, with a very low percentage of the global workforce. This means that the shortage is more acute.
We have a lack of doctors and nurses, but also a lack of specialists like paediatricians, psychologists, surgeons, oncologists, and physiotherapists. Additionally, there are forms of care that are not well developed on the continent yet, like geriatrics and neonatal care.
There are many reasons for this. One major reason is that there aren't enough institutions or teachers to train them. Per capita, Africa produces fewer doctors than any other part of the world.