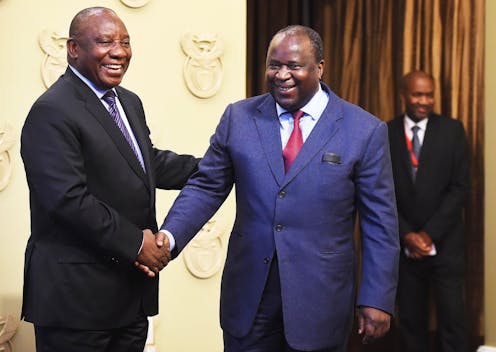 The latest reshuffling of South Africa's finance minister, following the resignation of Nhlanhla Nene and appointment of Tito Mboweni, may have negative origins but it brings with it some positive energy.
Nene resigned as finance minister after it emerged that he lied about the nature of his contact with the controversial Gupta family, the friends of former President Jacob Zuma who stand accused of championing massive misappropriation of public funds in a process branded as state capture.
In an initial response to a journalist's question, Nene claimed that he had only met the Guptas in passing. But in his recent testimony to a commission investigating state capture he admitted that he'd met Gupta family members on numerous occasions, including a number of visits to their house and their offices.
The inconsistency tarnished his integrity and sparked massive public criticism. Within a week of making his admissions he resigned. South Africa's President Cyril Ramaphosa immediately appointed former South African Reserve Bank governor Mboweni as the new finance minister.